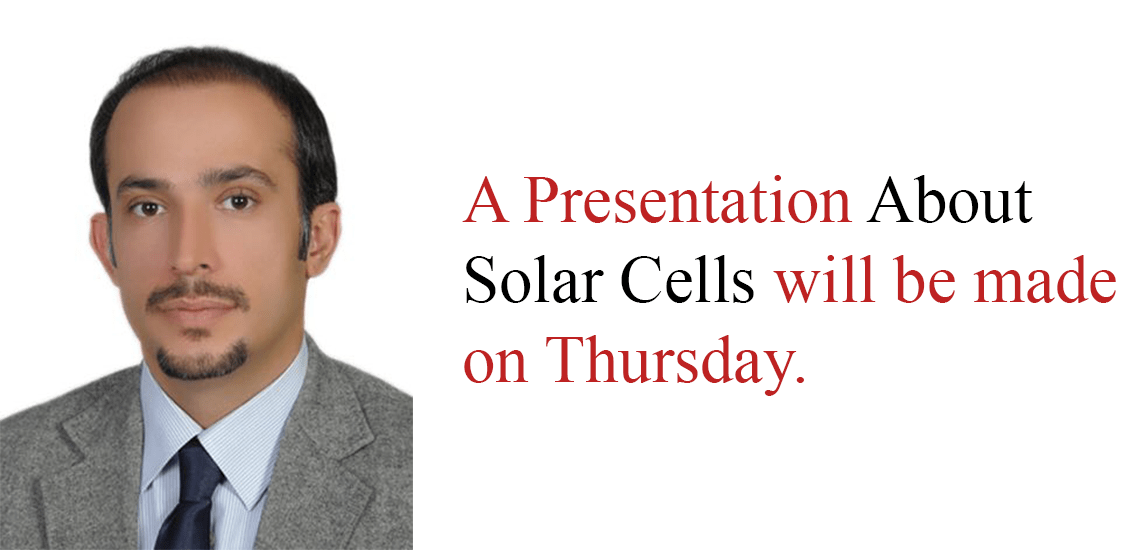 A Presentation About Solar Cells will be held on Thursday.
The presentation titled "Concepts of perovskite solar cells, study of new graphene structures in the construction of these cells and the challengesese cells" will be held on December 2, 2021 at 15:30 by Amir Sharifi.
About Amir Sharifi

Amir Sharifi Miavaghi received the B.S. and M.S. degree in Solid State Physics from Urmia University, Iran, He is Ph.D of Solid State Physics, in Faculty of Physics, Urmia University, Urmia, Iran. His current research interests include Solar sell design and simulation, perovskite solar cell concepts and Graphene uses in new solar cell structures.